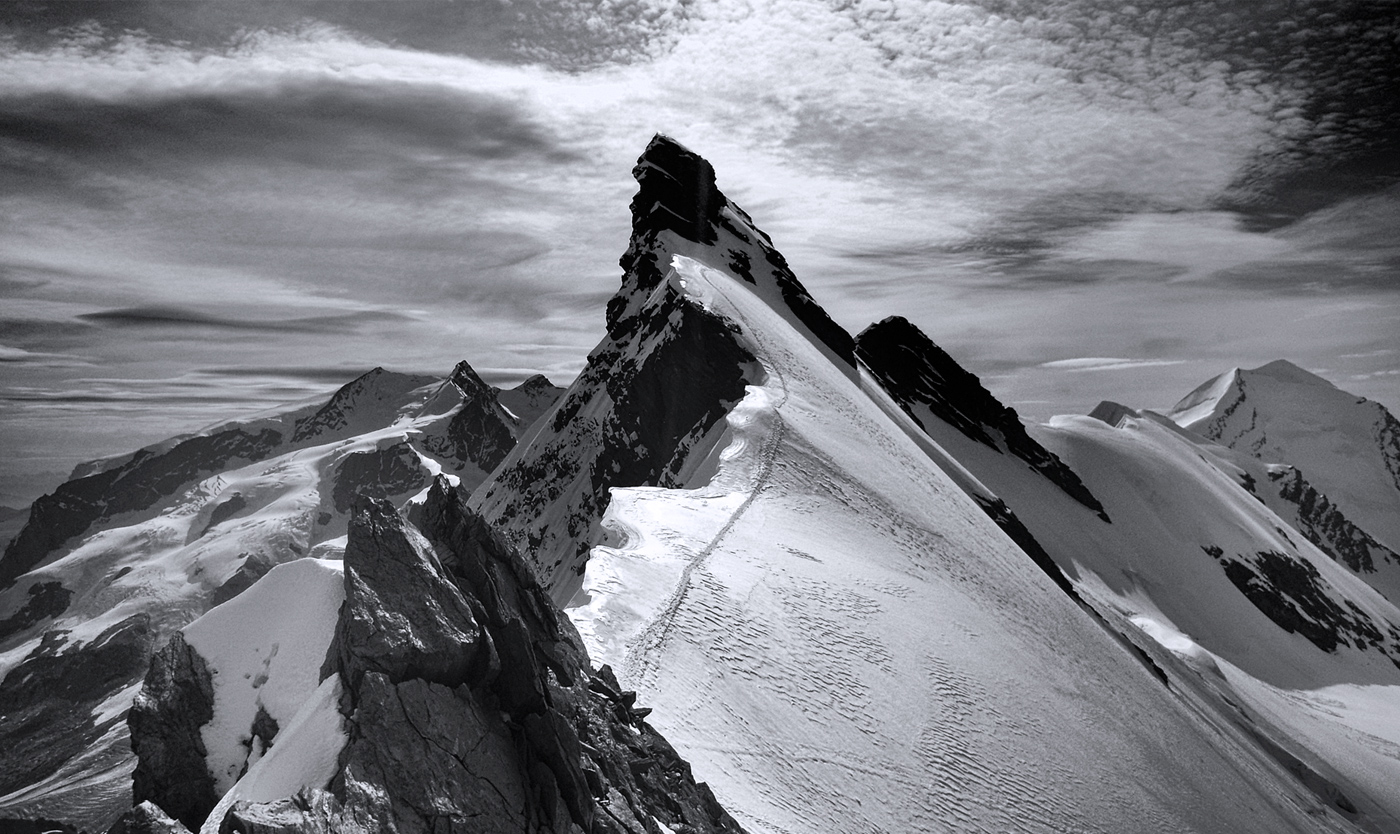 Monterosa Sport is a sports fashion shop in Andorra. Due to its Italian origin, the brand takes its name from the Monterosa massif.
To link the logo with its land of inspiration, I chose an alpine pine branch and used it as a calligraphic pen.
The black color was used to provide an image of professionalism and elegance.